Fabrics & Colours
Letom – Awning Fabrics
LETOM – 100% solution dyed polyester spun touch fabric, woven and finished with UV protection, water repellency and flame retardant (upon request) qualities offering the perfect in-house solution for your needs.
---
Docril – Acrylic Awning Fabrics
With over 40 colour options, the Docril Collection presents you with a range of contemporary and traditional designs that will complement any home while providing protection from the sun.
Docril fabrics utilise the most advanced fabric treatments to ensure superior protection from the harsh Australian climates and to maximize longevity. With a Polyurethane and Teflon water resistant finish your Docril blinds will maintain their stylish look for years to come.
---
VistaWeave – Awning Fabrics
Vistaweave is the ideal fabric for awnings and shade sails because Vistaweave fabric has exceptional strength and durability. The see through awning fabric, it shades without losing your view. Vistaweave is available in a wide range of attractive colours and patterns designed to add character and style to your home or business. You can co-ordinate exteriors by mixing and matching the patterns or plain colours to complement or contrast with external colour schemes. The result is a total decorator look that tranforms even the most ordinary facade into something truly stylish.
Vistaweave is a revolutionary awning fabric that lets the light in yet keeps out the sun, while fashionably enhancing the exterior character of your home or business premises. Unlike conventional awnings Vistaweave's uniquely woven design allows you to see through the inside and enjoy the view whilst filtering the sun's damaging rays and keeping the interior cool.
---
Dickson – Awning Fabrics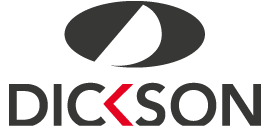 A leading French manufacturer of acrylic fabrics providing a selection of over 80 vibrant plain and pattern fabrics to select from. The fabrics have been treated with Sunacryl and Cleangard which helps them retain their bright colours, resist fading and repel dirt.
Independent testing shows that the Dickson fabric blocks out 99% to 100% of UVB radiation, reduces solar energy received by 70% to 90% and filters sunlight by up to 90%.
The Dickson Sunworker range is a high-tech solar protection screen fabric available in a selection of 25 colours. It is a lightweight polyester based cloth with a plastisol coating that has high resistance to harsh weather conditions, dirt markings and is fire retardant. The UV protection of Sunworker fabrics ranges from 80% to 94% depending on the fabric selected.